Senior Vice President, New York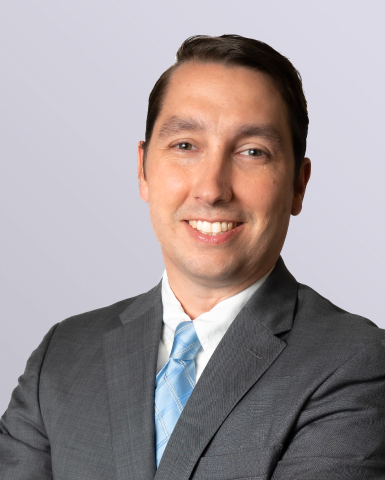 Senior Vice President, New York
Municipal Advisor-Series 50 Qualification
Practice Group:

Public Housing
Areas of Expertise:

Underwriting
Financial Analysis & Analytics
Asset Management
Will Dreisbach, a Vice President of CSG Advisors, offers five years of experience advising housing authorities on optimizing operations of public housing with the purpose of improving financing opportunities. Since joining CSG in 2015, Will has focused on helping public agencies reduce operating costs, improve property management efficiencies, and increase opportunities to transform their portfolio using long-term financial strategies.
Will's work is guided by the philosophy of maximizing existing resources to ensure that clients are able to pursue their optimal opportunities at minimal cost. Toward this end, Will aims to look at developing strategic plans, to find the best long-term direction to maximize resources and further organizational goals. In addition, Will looks at all aspects of operating expenses, with the end result of improving operating efficiencies and improving the terms of debt raised for agencies.
STRATEGIC & LONG-TERM PLANNING
Will has advised clients on developing comprehensive strategies to leverage existing resources to finance portfolio transformations, improve existing portfolio, and further organizational goals. Will has worked with public housing agencies to refine development goals, assess long-term financial stability, and develop a roadmap, in conjunction with PHA staff, to accomplish their goals.
REAL ESTATE TRANSACTIONS, FINANCIAL ADVISORY SERVICES
Will assists in structuring transactions for public housing units through either new construction or rehabilitation. He has experience underwriting with multiple sources of financing, including, but not limited to, tax credits, RAD, PBV, ACC, bond debt and conventional debt financing.
He has prepared underwriting models for over a dozen transactions and helped create underwriting guidelines to ensure that third party developers are conforming to PHAs standards. This ensures that PHA is providing
the lowest amount of funding needed. He also has experience in working on Low Income Housing Tax Credit applications and is familiar with the Qualified Allocation Plans nationwide.
OPERATIONS AND FINANCIAL MANAGEMENT
Will analyzes operational costs for housing authorities to improve efficiencies and create opportunities for increased leveraging of debt. Will has helped identify areas for increased productivity that lead to expense reductions of approximately 20%. Additionally, he has created pathways for improving and continuing performance by crafting management oversight tools, developing strategies for staff deployment, and utilizing cost-benefit analysis to drive decision-making.
CLIENTS
Will has worked with several housing authorities throughout the country, including Philadelphia, NYCHA, Sacramento, Newark, DE, Hartford, San Joaquin, Delaware State, Cambridge, Los Angeles, Phoenix, Minneapolis, Indianapolis, Orlando, and Washington D.C.
PRIOR WORK
Prior to joining CSG, Will worked for the New York City Housing Authority, conducting quantitative analysis of personnel, maintenance, and financial planning, while monitoring grants and analyzing spending trends of each property within New York City. Will also worked in multiple international development projects, including community development banking, Internet connectivity, and economic development to reduce poverty among vulnerable populations in underserved areas. In addition, Will has five years of active duty service in the United States Army, including the Logistics Captains Career Course.
EDUCATION
Will holds a Bachelor of Arts degree in Political Science from Binghamton University, and a Master of International Affairs in Economic and Political Development from Columbia University.
Connect with an Advisor Today.