Senior Vice President, New York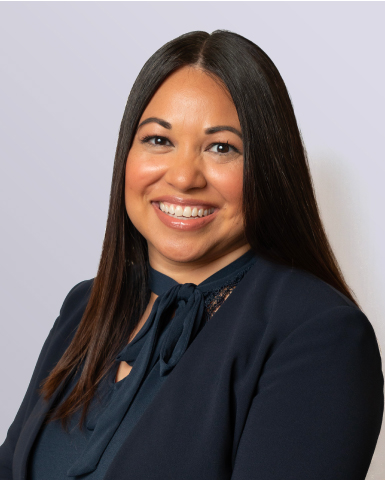 Senior Vice President, New York
Practice Group:

Public Housing
Tiffani Barletta, a Vice President of CSG Advisors, advises public housing agencies on affordable housing policies and initiatives. Tiffani offers 14 years of consulting experience. Since joining CSG in 2015, Tiffani has focused her practice on Development Advising, predominately helping public housing agencies navigate the U.S. Department of Housing and Urban Development's Rental Assistance Demonstration (RAD) program. Tiffani is guided by her passion for preserving and creating affordable housing and improving resident opportunities.
DEVELOPMENT ADVISING
Tiffani manages RAD projects from inception to closing. She has worked on over forty RAD transactions across the country, advising housing authorities on RAD components from application submission to closing. She has submitted RAD applications for over 63,000 units and closed over two dozen RAD transactions. Tiffani has experience with various RAD elements including Transfers of Assistance, de minimis reductions, changes in unit configurations, and delayed HAP contracts. Through the RAD program, Tiffani has assisted housing authorities in converting over 1,800 public housing units to the Section 8 Project-Based Vouchers (PBV) and Project Based Rental Assistance (PBRA) programs. These RAD transactions have involved a wide range of complex financing, including 4% and 9% Low Income Housing Tax Credits (LIHTC), conventional and FHA insured mortgages.
Tiffani has closed affordable multi-family housing projects involving scattered sites, replacement units, and build first strategies. She has closed two dozen Low Income Housing Tax Credit projects. Tiffani has successfully prepared LIHTC and Tax-Exempt Bond applications for housing authorities throughout the country. Tiffani worked on the first application under the Section 22 Streamlined Voluntary Conversion notice 2019-05. She has also assisted with Choice Neighborhoods initiative applications.
CLIENTS
Tiffani advises some of the largest housing authorities in the country, including Philadelphia. She manages projects throughout the country, including housing agencies in California, Colorado, Delaware, Florida, and Michigan.
PRIOR WORK
Prior to joining CSG, Tiffani worked for nine years at NERA Economic Consulting where she assisted with a variety of projects in the Securities & Finance, Mass Torts & Product Liability, White Collar, and Labor practices.
EDUCATION
Tiffani holds a Bachelor of Arts degree in Environmental Studies, with a concentration in Economics, from Denison University and a Juris Doctor degree from Touro Law School.
Connect with an Advisor Today.