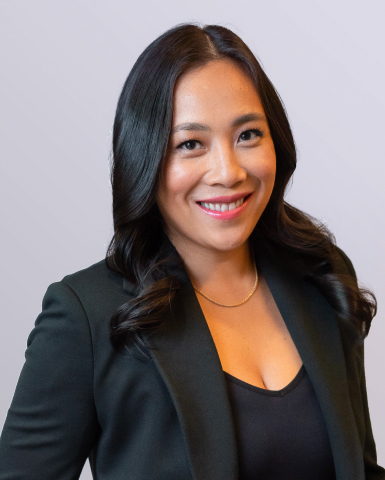 Municipal Advisor-Series 50 Qualification
Practice Group:

Public Housing
Areas of Expertise:

Public Housing Authorities
Strategic Plans and Program Development
Developer Consulting
Bond Program Support
Underwriting
Asset Management
Tanya Dempsey, a Principal of CSG Advisors, offers 15 years of public sector experience. Since joining CSG in 2015, Ms. Dempsey has focused her practice on advising housing authorities on Strategic & Long Term Planning, Real Estate Transactions, Financial Impact of Operations and Management, Development Advising & Transaction Services. Specifically, she has advised on RAD process, operational improvements, portfolio analysis and structuring affordable housing transactions including 4% Low Income Housing Tax Credits, Tax Exempt Bonds & Conventional Financing & other Federal Mortgage options. Ms. Dempsey is deeply committed to providing affordable housing and ensuring that public agencies have the necessary tools to exist for many years into the future.
STRATEGIC & LONG-TERM PLANNING
Tanya has helped several clients develop comprehensive strategies to address entire agency portfolios and specific operating concerns such as those confronting public housing authorities. Tanya has helped prepare comprehensive strategies for the authorities of Chicago, Sacramento, Minneapolis, Hartford, Delaware and Philadelphia.
STRUCTURING TRANSACTIONS
Tanya has advised on more than $50 million in affordable housing financings. These transactions include 4% Tax Credit Financing coupled with RAD vouchers & other soft funds. In total, Tanya has generated over $15 million in developer fees for her public housing clients. Since 2015, Ms. Dempsey has closed more than 45 projects and approximately 5,300 units with CSG.
OPERATIONS & OPERATIONAL REVIEW
Tanya was the Interim Chief Financial Officer at the Indianapolis Housing Agency from 2015-2016. In that capacity, she led the Agency effort to transition its entire portfolio under RAD. Major accomplishments include the creation of dashboards for management reviews, development of Board reporting, forecasting models & development of a cash positive annual budget. Additionally, Tanya has consulted to many agencies such as Cambridge, Philadelphia, Minneapolis, Indianapolis & Phoenix on strategies to reduce operating expenses and central office expenses. This typically results in a reduction of about 15-20% in annual savings.
DEVELOPMENT ADVISING
Tanya has experience assisting housing authorities on their self-development of tax credit developments. Towards that end, she has advised on financing, project management of HUD and other approvals, due diligence with partners, investor and lender selection, closing memos and other developer related work. She has also assisted on cost certifications, 8609 processing and receiving equity payments. To date, she has successfully converted about 500 units, totaling $121.5M in total development costs.
PRIOR WORK
Prior to joining CSG Advisors, Tanya served as the Senior Director of Strategy and Program Development and Director of Budget and Financial Planning for the New York City Housing Authority. While there, Tanya helped manage portions of NYCHA's historic "federalization" project – one of the largest tax credit transactions in the country and was the first, and youngest female budget director.
EDUCATION
Tanya holds a Bachelor of Arts degree in Environmental Studies from Denison University, and a Master of Public Policy degree from American University.
Connect with an Advisor Today.