Junior Associate, San Francisco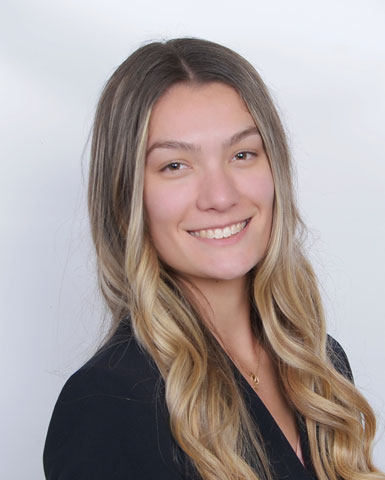 Junior Associate, San Francisco
Practice Group:

Public Housing
Areas of Expertise:

Development Consulting
Financial Analysis
Underwriting
Sophia Souza is a Junior Associate at CSG Advisors. She joined the firm in the summer of 2023. Sophia focuses on Financial Analysis, Project Management, and Development Advisory support for the Housing Development Strategies group.
Development Advising
Since joining CSG, Sophia has focused primarily on assisting in the project management of LIHTC transactions, RAD and Faircloth to RAD applications, and financial analysis of transactions.
Clients
Sophia assists public housing authorities across the country including Philadelphia, Minneapolis, and San Bernardino among other clients.
Prior Work
Prior to joining CSG, Sophia worked as a Member Business Loans Intern for SESLOC Federal Credit Union where she was exposed to underwriting processes via commercial real estate and business lending.  Through this experience, Sophia gained valuable skills in credit analysis and expanded upon her customer service skills.
During her undergraduate studies at California Polytechnic State University, Sophia served as an active member of the Cal Poly Real Estate Club leading her to be appointed as the Vice President of Marketing chair for the board of the CPRE club. In this position, Sophia was responsible for content creation for Cal Poly Real Estate's social media sites including their website, LinkedIn, and Instagram where she advertised their weekly club meetings and the headlining guest speakers from branches of real estate including brokerage, development, residential realty, lending, securitization, and asset management, among others. She collaborated with her peers on the board to help organize site development tours of commercial real estate and residential real estate properties in various stages of the development process in cities like Los Angeles, San Luis Obispo, and Shell Beach, Ca.
Education
Sophia has a Bachelor of Science degree in Business Administration with a concentration in Real Estate Finance and a minor in Real Property Development from California Polytechnic State University.
Connect with an Advisor Today.