Founder & Principal, San Francisco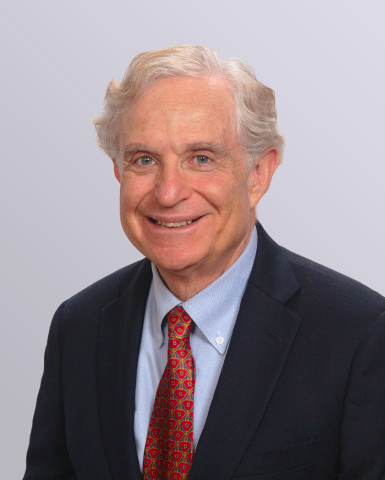 Founder & Principal, San Francisco
Municipal Advisor-Series 50 Qualification
Practice Group:

Single Family, Multifamily, Land & Infrastructure
Areas of Expertise:

Agency Financial Sustainability
HFA Finance
Public Housing Authorities
Strategic Plans and Program Development
Public Finance
Infrastructure and Land Development
Universities and Non-Profits
He has been a national leader in structuring single-family bonds and homeownership programs. In the multifamily area, Gene helped structure the two largest tax credit raises in the history of the program and served as the Resolution Trust Corporation's financial advisor on all tax-exempt assets, including 800 multi-family projects. In the aftermath of the 2008 financial crisis, he helped design the program by which the U.S. Treasury financed homes for 110,000 first-time buyers and 40,000 affordable rental units.
Gene conducted Anaheim's 7 years of successful financial negotiations with The Walt Disney Company, was the advisor on the re-use of San Francisco's Ferry Building, and helped design the infrastructure strategies for many major development projects including D.C.'s Anacostia Waterfront Initiative.
Gene specializes in structuring and negotiating major public-private development projects, overall financial sustainability strategies for public agencies, and state and national efforts to increase long-term affordability.
Gene is a graduate of Columbia University, summa cum laude, and the Massachusetts Institute of Technology (Master of City Planning) and held a traveling fellowship to the London School of Economics. He has a Master's from Stanford University and received a mid-career Loeb Fellowship from Harvard, awarded to 10 planners and architects globally each year, where he studied capital markets for housing at the Business School and created the first joint Harvard-MIT seminars on public-private partnerships.
His 2021 book, Freedom to Discriminate: How Realtors Conspired to Segregate Housing and Divide America, is the first narrative history of how the real estate industry created housing segregation.
Gene created the Urban Land Institute's first national webinars on negotiating public-private partnerships and the American Institute of Architects' first webinar on the history of residential segregation.
Connect with an Advisor Today.