Junior Associate, Minneapolis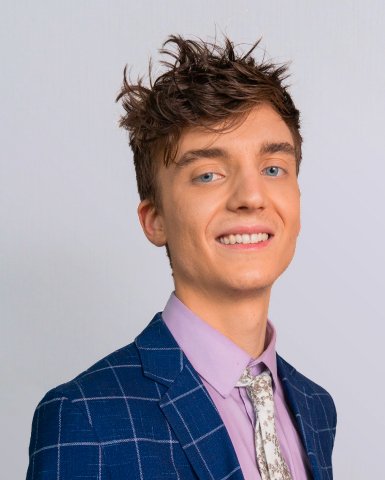 Junior Associate, Minneapolis
Practice Group:

Public Housing
Dane Skaar is a Junior Associate at CSG Advisors. He joined the firm's public housing practice in the fall of 2021. Dane focuses on Project Management, Development Advisory and Financial Analysis support for the Housing Development Strategies group. Dane holds a personal passion and investment in real estate and property development as a means of creating sustainable full-service neighborhoods serving as communities for residents across the spectrum of income level, housing, and economic development needs.
DEVELOPMENT ADVISING
Since joining CSG, Dane has focused his practice on project management consulting of multiple projects including LIHTC transactions, assisting on the implementation of RAD and Section 18 requirements, and financial analysis of transactions.
CLIENTS
Dane assists public housing authorities across the country, including Philadelphia, Delaware, Minneapolis, the greater Chicagoland region, Portland, and Los Angeles among other clients.
PRIOR WORK
Prior to joining CSG, Dane served as a Property Support Specialist for Property Solutions and Services, Inc, an affordable housing property management company in partnership with local agencies such as Twin Cities Housing Development Corporation, Minnesota Housing, and Minneapolis-based nonprofit developer Urban Homeworks, Inc. Through his floating management role, Dane developed a capacity to assist with inequities at the community level and how families benefit from financial counseling, educational coaching, and other resources centered around strengthening capital beyond stable housing. This opportunity enabled him to demonstrate through a variety of management responsibilities how vital the integration of community resources is for communities coming from less capital to advance themselves in personal goals and maintain livable stability.
As legislative intern in the Wisconsin State Legislature, Dane developed a nuanced background in policy through regularly assisting legislative staff in tracking and research of legislative bills, press releases and lobbying through the fall 2017 Legislative Session. Paired with on-site affordable housing property management experience, this has allowed Dane to refine his knowledge base of HUD and other public agencies' roles in affordable housing development and community revitalization.
While an undergraduate at University of Wisconsin Madison, Dane pursued a variety of community development and urban planning focused courses. Past analyses include a census data report of Milwaukee WI's housing market in terms of residential segregation and concentrated poverty by property value and income level as well as an overarching course project assessing the impact of High Rise Development on the feasibility and potential for expanding affordable housing models in Madison WI's central business and University districts.
EDUCATION
Dane holds has a Bachelor of Arts in Sociology from University of Wisconsin-Madison with a concentration in Community and Urban Development.
Connect with an Advisor Today.