Junior Associate, New York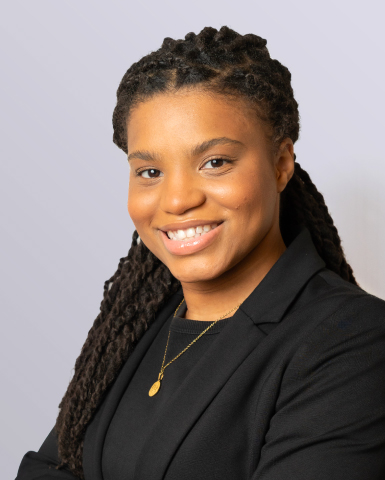 Junior Associate, New York
Practice Group:

Public Housing
Areas of Expertise:

Development consulting
Financial Analysis & Analytics
Asset Management
Cynthia Lewis is a Junior Associate at CSG Advisors. She joined the firm's public housing practice in the fall of 2021. Cynthia focuses on Development Advisory, Asset Management, Financial Analysis, and Project Management support for the Housing Development Strategies group.
DEVELOPMENT ADVISING
Since joining CSG, Cynthia has primarily on assisting in the project management of LIHTC transactions, RAD and Section 18 applications, as well as No Place Like Home Transactions.
CLIENTS
Cynthia assists public housing authorities across the country, including New York, Chicago, and Los Angeles among other clients.
PRIOR WORK
Prior to joining CSG, Cynthia served as a Corporate Real Estate Intern
for Siemens Gamesa Renewable Energy S.A., a global technology leader
in the renewable energy industry- specifically in the development, manufacturing, installation, and maintenance of wind turbines. Through this all-encompassing role, Cynthia gained experience in facility management, commercial leasing, and international business.
As a Research Analyst for Cushman & Wakefield, Cynthia worked to monitor and analyze databases for the Orlando and Jacksonville office and industrial markets. Through this experience Cynthia learned how to effectively read a market and capitalize of the analysis of trends in the market.
While an undergraduate at University of Central Florida, Cynthia completed an immersive degree program covering Commercial Estate development and investment, commercial real estate finance, as well as general aspects of business. Through this program, Cynthia received Level 1 and 2 certifications in Real Estate Financial Modeling (REFM). Moreover, Cynthia participated in the 2020 NAIOP Collegiate Case Competition placing second. This was an intercollegiate competition where student use creates a full development plan for a prime site in Central Florida using skills learned in coursework and present it to panel of industry professionals.
EDUCATION
Cynthia holds has a Bachelor of Science in Business Administration (B.S.B.A) in Real Estate from University of Central Florida with a concentration in Commercial Real Estate Development, Investment, and Adaptive Reuse.
Connect with an Advisor Today.